Mayor Barb Vessey Receives Platinum Jubilee Medal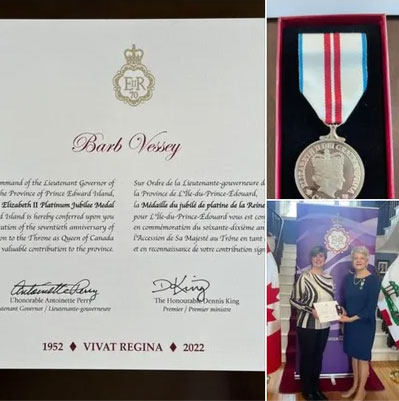 To mark the 70th anniversary of the accession to the throne of Elizabeth II, the Province established the Prince Edward Island Platinum Jubilee Medal Program. As a distinguished Mayor, you have demonstrated outstanding contribution to our Province. In recognition of your service we are pleased to inform you that you will receive the Queen Elizabeth II Platinum Jubilee Medal (Prince Edward Island).
Today, I was extremely honoured to receive my Medal. I'm so grateful to receive this as it will be the last Jubilee Medal for our late Queen. Those who know my love of everything Royal, will know how very cherished it will be.